We offer the following services:
Repair - Sometimes it is possible to repair broken ceramic items. Bring it to the shop and we will see what can be done.
Firing - We offer firing by the piece or the entire kiln space. Call for pricing.
Classes - We currently offer structured classes which will be listed on our calendar. This system is being revamped so that you may walk in and take any class we offer.... info will be updated soon as the new system is available.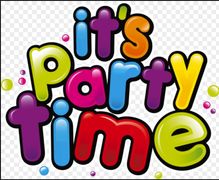 PARTY BOX
Introducing our party to go box. Having a get-together like a birthday party, sleep over or kid's event like scout meeting? Need a project or activity? Then the Party-To-Go Box is your answer! Each box contains everything you need as a project for up to 15 kids (or adults for that matter). This box is designed to be cost friendly as it is half the cost of holding an event for 15 people at our studio.   
This is a fun activity and the best part…. Easy cleanup! Each box costs $75.00  and you can just toss everything away or return the brushes for a $15.00 refund! How awesome is that?!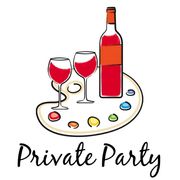 PRIVATE PARTIES
A fun relaxing event.  The cost of the event is from $10-$15 + cost of chosen bisque per person and covers paints, brushes etc .
Book your party today!  Most any event/class we offer can be converted to a paint & sip. 
DECALS
We are pleased to announce that we now  offer custom made decals for your ceramic projects.... that means you can take most any pic and have it put on your item... YAY!!  Just give us a call for details.